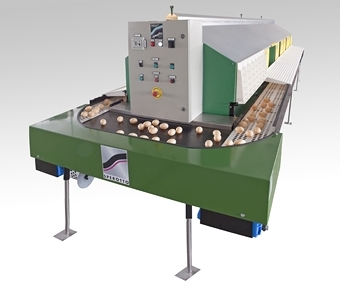 HIGH QUALITY AUTOMATIC NEST with side belts
NYDO DUO is our high quality community nest for layer hens consisting of 230X160 cm modules with four holes. It has two lateral conveyor belts 250 mm wide each.
Take a look at this VIDEO.

The special construction specifications of the product make it an ideal location to lay eggs. After eggs have been laid, the nest closes and the eggs roll delicately onto the perforated polypropylene conveyor belt (VIDEO). Then, thanks to a variable-speed drive, the eggs are automatically transferred to a soft PVC collection table.

The main structure of Nydo Duo is made of powder-coated galvanized steel and the stainless steel supporting legs prevent any damage caused by poultry droppings.
The Central ridge vent of the nest presents some holes for a good ventilation.
The light bulb inside each nest attracts the animals and creates a comfortable environment to lay eggs.
The partitions are made of waterproof melamine coated chipboard, 18 mm thick.
All these characteristics make Nydo Duo a long lasting and hygienic product.
The structure of the plastic roost is studied to let the animals move in a natural and safe way. The frame is made of hot-dip galvanized steel.
It is very easy to assemble and disassemble the roost thanks to its special fastenings.
Moreover, the roller brushes guarantee that the conveyor belt remains clean.
A hot-dip galvanized protective mesh prevents the animals from having access under the roost.
Through the control panel it is possible to regulate the speed of the conveyor belts and program the nests (open/close the nests and switch on/off the lights inside them).