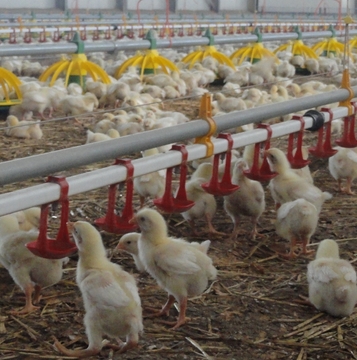 DRINKING SYSTEM FOR BROILERS, LAYER HENS, PULLETS AND PARENTS
SPEROTTO S.p.A. supplies only top quality nipple drinking system.
The height of the drinkers is easily adjustable through a lifting system with pullets fixed to the beams of the building. This drinking system ensures a continuous water supply to the animals. Furthermore, it avoids the waste of water and problems related to a wet ground.
NIPPLE drinkers are available with one or two arms tray, galvanized steel or aluminium support profiles and several cleaning systems.